MORATI CLASSIC 21 Slip-On Sneakers
Slip into these cushy, comfortable shoes for women that provide support while making a fashion statement. Enjoy the best of summer in style while relaxing in the sun. Morati Classic 01 Women's delivers on casual comfort and relaxed good looks. Fight back against foot pain with these soft, shock-absorbing breathable foam insoles. 
IDEAL BENEFIT:
• Oxford fabric upper and quarter.
• Elasticized gussets and padded oxford fabric binding.
• Soft Nappa leather padded collars.
• Rubber out soles and faux suede heel patches.
• Breathable foamed + faux suede insole.
• Hand wash only. The print on shoes is unable to fade.

Available Size: US4.5,US5,US6,US6.5,US7.5,US8.5,US9,US9.5,US10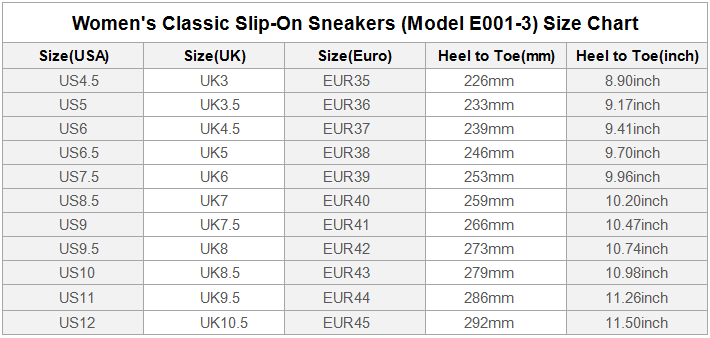 We pride ourselves in our unique, custom made products. This is why our products take a little longer to deliver but are worth the wait Some products may ship a lot faster depending on supply! Standard Ship Times: USA: 7-10 Days CA/UK/AUS: 14-21 Days Rest of World: 20+ If you have any issues with the product quality please contact us upon arrival so we can help you out support@moratiworldcom.