THE LEGENDARY DESIGNER MACHO JACQUES CONJURES UP A BRAND NEW PERIOD OF STREETWEAR TREND
From Shipra Roma
"Everyone wants to feel like the gods in today's global pandemic, and acceptance of individuality is key to achieving that level of trust. Because true beauty arises from the moment people decide to be themselves, "says Macho Jacques, founder of the Morati brand.
The world is full of stylists, designers and artists, but no visionary comes close to Jacques, an urban streetwear icon in the small-town Mecca Neenah, Wisconsin. As an adventurous nomad, he has captured innovative ideas all his life with a fiery passion for clothing as a creative art form. Jacques has renamed the definition of modern fashion with unpredictably stunning clothing.
"Morati rejuvenates the inner divine gods and goddess energies of the people," says Jacques. The legendary designer's vision is to revolutionize the way people see themselves when they dress for an occasion, without putting any limits on how much creativity can be achieved through style.
For a Miami born family man, this entrepreneurial path has never been stable. In 2019, several challenges and sacrifices were made to launch the streetwear brand Morati. Jacques used an abundance of encouragement and personal inspiration to start his home e-tailer business. Jacques relocated his relatively new brand to the small town of Neenah to help people locally and around the world broaden their horizons and create bold art statements with limitless boundaries. He embraced the talents of exquisite graphic designers to bring Morati World to the world and introduce an unparalleled perspective on pop culture. With a background in creative arts, an outstanding 15 years of experience in digital marketing and visual branding, Jacques successfully leveraged his expert talents.
"Morati World offers an unprecedented opportunity to help fashion fans improve their lifestyles by manifesting powerful divine energy through our streetwear brand," says Jacques.
In addition to working for a marketing company serving 160 highly respected clients including Hyundai, Volkswagen and Honda, Jacques branched out into the fashion industry to represent people who want different tastes so they could create the most compelling stories using his Describe outfits. Although his inspiration for creative designs came from meeting people's needs and trusting everyday clothing, Jacques' vision evolved to help the most daring express their desire for wanderlust, fearlessness and passion. These are the critical elements featured in every amazing piece of clothing on Morati E-Tailer's streetwear fashion website moratiworld.com.
When it comes to taking fashion risks, Morati styles have transformed trends that blend seamlessly into people's lives like no other brand has achieved in history. "Rather than taking a conservative and traditional approach, Morati designs exude an air of elegance and sophistication by elevating people's tastes to make desirable bold statements that never go unnoticed," says Jacques. "Instead of playing it safe, Morati wants to channel people's midichlorian and god-like energy to create dramatic impulses rather than just becoming another fleeting trend."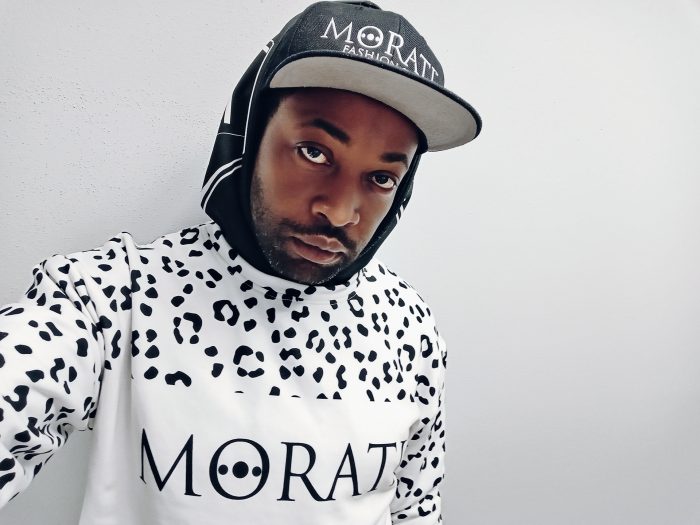 Morati is the ultra-phenomenal label that everyone wants to wear. If you're into pop culture, don't miss out on showcasing the hottest streetwear ensemble, made up of '80s-style abstract sweaters, Morati Goddess training leggings for women, geometric T-shirts, decorative hoodies and accessories. Men's urban clothing and streetwear was never so colorful and modern until Morati joined the big leagues. Jacques' skills are revolutionizing the way people see themselves when dressing for an occasion. "There are no limits to what the gods or goddesses can achieve when their self-confidence can soar with the perfect outfit that combines comfort and individuality," says Jacques.
With an exemplary line for both "gods" and "goddesses", people have an exit where their energies can visually manifest themselves to conjure up a swinging smile on the face of humanity. Imagine waking up every morning feeling like you are in a dream state floating on rainbows because you are buzzing with certainty and confidence knowing that a stunningly put together outfit can make our world a better place. This type of fashion brings all kinds of people together to embrace freedom and liberation so that they can always get dressed and do their best to share this positive energy with those around them.
The future of fashion is always unpredictable because uniqueness is never rooted in its place. For this reason, Morati World is currently designing a brand new flawless clothing collection that aims to break down barriers in the new year. Jacques recently reinvented popular characters like Bart Simpson with clients personalizing the Fortnite Gamer Tag name, Daffy Duck and Darth Vader by showing them off on sensational clothes to evoke nostalgia with a touch of intrepid humor. Most Star Wars fans would never have imagined showing Darth Vader in his best Sunday clothes and being ready to run across the galaxies with an eye-catching, gold, black and white glowing hoodie that always fits perfectly. "Fashion itself is a religion, and Morati World has proven time and again that the glorious gods and goddesses are the everyday people who bravely break social forms to live on the fringes," says Jacques.
Icon designer Macho Jacques conjures up a new era in streetwear fashion was first published in Home Business Magazine.